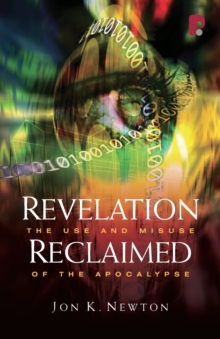 Revelation Reclaimed : The Use and Misuse of the Apocalypse
Paperback
Description
The book of Revelation seems very odd to modern readers and has been interpreted in some strange ways over the centuries.
In plain English Jon Newton guides readers through curious interpretations past and present (e.g., using Revelation to predict the future, vilify enemies, and interpret current events) and explains where they go wrong.
In particular, the massively influential dispensationalist interpretations of the Left Behind novels and Hal Lindsay are explained and found wanting.
But, more than exposing misunderstandings of the book, Newton is concerned to persuade readers that Revelation is profoundly relevant today when interpreted responsibly.
In an easy to follow way he explains principles for reading Revelation virtuously.
Newton ends with an investigation into the ever-controversial question of the millennium.
In a nutshell, this is a level-headed, informed, yet readable guide to making sense of the strangest book in the Bible
Information
Format: Paperback
Pages: 192 pages
Publisher: Send The Light
Publication Date: 01/08/2008
Category: Christianity
ISBN: 9781842276129
Free Home Delivery
on all orders
Pick up orders
from local bookshops