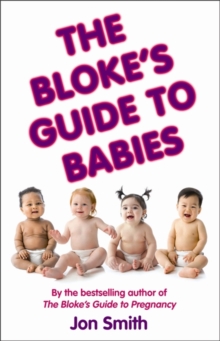 The Bloke's Guide To Babies
Paperback / softback
Description
What bloke is entirely ready or totally prepared for the reality of a new baby and all that it entails?
Babies may bring boundless joy into your life but they also bring temper tantrums, stubborn moods and 90-decibel fits of hysterical screaming.
In Jon Smith's new, absolutely essential and extremely entertaining baby manual, he provides all the treasured wisdom that will help new dads master coping with delights such as projectile vomiting, sleep-deprived mums, the 'hidden gifts' that come with nappy changing and buggies with assembly manuals the size of War and Peace.
Here a new father will find all the essential information he needs to know for the new addition to the family.
Information
Format: Paperback / softback
Pages: 208 pages
Publisher: Hay House Inc
Publication Date: 24/04/2008
Category: Advice on parenting
ISBN: 9781401916091