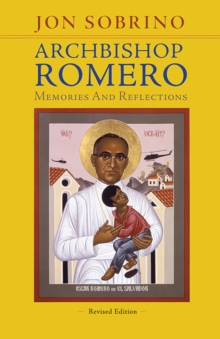 Archbishop Romero : Memories and Reflections
Paperback / softback
Description
First published 25 years ago, this revised edition has been enlarged with new essays as well as reflections on the recent beatification of Oscar Romero in May 2015.
In light of Romero's beatification in 2014, Sobrino has drawn together his principal essays, beginning with a moving personal memoir, which describes how Romero (by reputation a timid, conservative prelate) emerged as the outspoken champion of the poor and suffering people of El Salvador.
Sobrino places Romero in the context of the wider church: as believer, as archbishop, as Salvadoran, as prophet, as martyr, as inspiration for theology.
Exploring each of these identities in turn, Sobrino sums up his reflections with the conclusion: "Archbishop Romero was a gospel . . . a piece of good news from God to the poor of the world." "As one who worked with the Archbishop and who, at the same time, stands as one of the leading theological interpreters of the vision of Church and society that Romero helped fashion, Sobrino not only retells Archbishop Romero's story but continues it.
In view of the pending canonization of Oscar Romero, this collection of personal memories and theological reflections is simply indispensable." -- Kevin Burke, SJ, Jesuit School of Theology at Berkeley
Free Home Delivery
on all orders
Pick up orders
from local bookshops