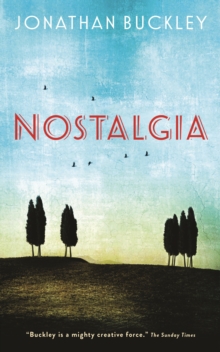 Description
The small Tuscan town of Castelluccio is preparing for its annual festival, a spectacular pageant in which a leading role will be taken by the self-exiled English painter Gideon Westfall.
A man proudly out of step with modernity, Westfall is regarded by some as a maestro, but in Castelluccio - as in the wider art world - he has his enemies, and his niece - just arrived from England - is no great admirer either.
At the same time a local girl is missing, a disappearance that seems to implicate the artist. But the life and art of Gideon Westfall form just one strand of Nostalgia, a novel that teems with incidents and characters, from religious visionaries to folk heroes.
Constantly shifting between the panoramic and the intimate, between the past and the present, Nostalgia is as intricately structured as a symphony, interweaving the narratives of history, legend, architecture - and much more - in a kaleidoscope of facts and invention.
Information
Format: Hardback
Pages: 480 pages
Publisher: Sort of Books
Publication Date: 27/02/2013
ISBN: 9781908745316