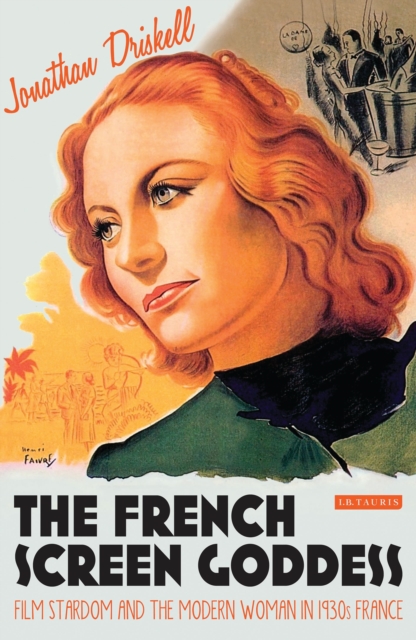 The French Screen Goddess : Film Stardom and the Modern Woman in 1930s France
Hardback
Description
Many years before Brigitte Bardot and Catherine Deneuve rose to fame, the French cinema produced a host of glamorous female stars designed to rival their Hollywood counterparts.
Bathed in soft light, discussed adoringly in fan magazines and shown wearing the latest fashions, these 'cinematic stars' emerged in opposition to France's traditional stage-based stardom, while remaining, through the roles they played and the looks they sported, a distinctly French phenomenon.
The French Screen Goddess examines how these stars influenced the narratives and look of their films, contributed to defining the period's new, emancipated femininity -, the 'modern woman' -, and related to the decade's politics, particularly the Popular Front of the mid-1930s.
The book focuses on the three most important examples of this type of stardom, Annabella, Danielle Darrieux and Michele Morgan, while also considering many other key stars, such as Arletty, Viviane Romance and Jean Gabin. Previously neglected films are considered and true classics of French cinema re-examined, with Rene Clair's Quatorze juillet, Julien Duvivier's La Bandera, and Marcel Carne's Le Quai des brumes and Hotel du Nord foremost among these.
Information
Format:Hardback
Pages:256 pages, 25 bw integrated
Publisher:Bloomsbury Publishing PLC
Publication Date:26/03/2015
Category:
ISBN:9781780767000
Information
Format:Hardback
Pages:256 pages, 25 bw integrated
Publisher:Bloomsbury Publishing PLC
Publication Date:26/03/2015
Category:
ISBN:9781780767000