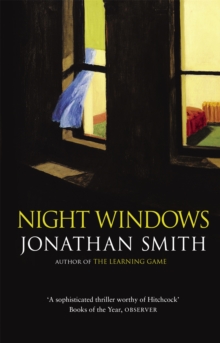 Description
Someone has stolen Patrick Balfour's identity. A successful headmaster of a London school, a regular broadcaster and a writer of historical novels, as well as having a fairly spicy private life, Balfour is the object of some unsurprising envy.
Yet who would be so malicious as to commit identity fraud and frame Patrick as a thief and a paedophile, using his national insurance number and impersonating his handwriting?
As Patrick is teased by a series of letters, it becomes apparent that his adversary is certainly better-read than him and he is sent off on a tense literary chase, picking up clues from Kafka's The Trial to R L Stevenson and to Joseph Clark, a 17th Century contortionist.
Patrick's morale begins to collapse - the police don't believe him and his daughter rejects him.
Desperate, he decides he must pursue his pursuer.
Information
Format: Paperback
Pages: 384 pages
Publisher: Little, Brown Book Group
Publication Date: 07/07/2005
ISBN: 9780349118932
Free Home Delivery
on all orders
Pick up orders
from local bookshops