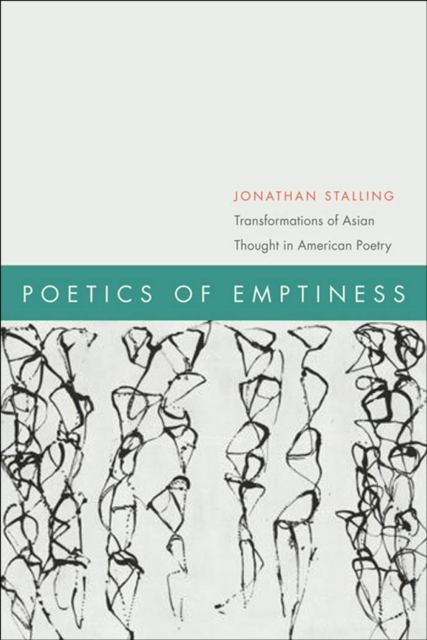 Poetics of Emptiness : Transformations of Asian Thought in American Poetry
Hardback
Description
The Poetics of Emptiness uncovers an important untold history by tracing the historically specific, intertextual pathways of a single, if polyvalent, philosophical term, emptiness, as it is transformed within twentieth-century American poetry and poetics.
This conceptual migration is detailed in two sections.
The first focuses on "transpacific Buddhist poetics," while the second maps the less well-known terrain of "transpacific Daoist poetics." In Chapters 1 and 2, the author explores Ernest Fenollosa's "The Chinese Written Character as a Medium for Poetry" as an expression of Fenollosa's distinctly Buddhist poetics informed by a two-decade-long encounter with a culturally hybrid form of Buddhism known as Shin Bukkyo ("New Buddhism").
Chapter 2 explores the classical Chinese poetics that undergirds the lost half of Fenellosa's essay.
Chapter 3 concludes the first half of the book with an exploration of the didactic and soteriological function of "emptiness" in Gary Snyder's influential poetry and poetics.
The second half begins with a critical exploration of the three-decades-long career of the poet/translator/critic Wai-lim Yip, whose "transpacific Daoist poetics" has been an important fixture in American poetic late modernism and has begun to gain wider notoriety in China.
The last chapter engages the intertextual weave of poststructural thought and Daoist and shamanistic discourses in Theresa Hak Kyung Cha's important body of heterocultural productions.
By formulating interpretive frames as hybrid as the texts being read, this book makes available one of the most important yet still largely unknown stories of American poetry and poetics.
Information
Format:Hardback
Pages:292 pages
Publisher:Fordham University Press
Publication Date:07/05/2010
Category:
ISBN:9780823231447
Other Formats
Paperback / softback from £22.85
Information
Format:Hardback
Pages:292 pages
Publisher:Fordham University Press
Publication Date:07/05/2010
Category:
ISBN:9780823231447