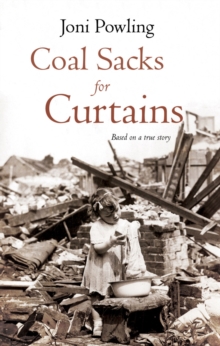 Coal Sacks for Curtains : Based on a true story
Paperback / softback
Description
On 3rd September, 1939, Britain declared war on Germany.
The award-winning Coal Sacks for Curtains places readers deep in the ruins and rubble of London during those war-torn years, when German planes pounded the capital night after night.
This personal documented story, inspired by the author's real experiences, takes readers to a place no-one wants to go, but from where there is no escape.
Experience the trials and tribulations of protagonist Josie growing up in those devastating years.
Feel her terror as she first faces death at twelve years of age.
Live her tender moments and powerful emotions of first love when she meets Michael, a young RAF air gunner who, at the age of 18, is destined to be 'one of the few'.
Told with vivid recollection, this story is powerful, heart-wrenching, romantic and inspirational.
Live every moment of Josie's journey. Can she survive unscathed? Coal Sacks for Curtains is an evocative, gripping story that will appeal to fans of World War 2 fiction and romance novels.
Joni Powling's writing has been compared to that of Catherine Cookson.
It won the 2011 Free Read Scheme, a competition funded by the Arts Council of London that finds the most talented up and coming authors in the area.
Information
Format:Paperback / softback
Pages:304 pages
Publisher:Troubador Publishing
Publication Date:01/12/2013
Category:
ISBN:9781783061983