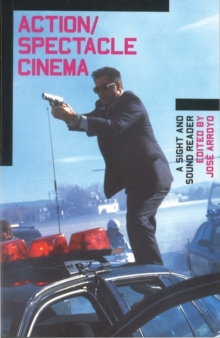 Action/Spectacle Cinema : A Sight and Sound Reader
Paperback / softback
Description
Often dismissed as 'High Concept' or 'popcorn', movies, this most popular of contemporary genres can and should, this book asserts, be taken seriously on its own terms.
In doing so, questions of aesthetics are foregrounded and evaluative criteria are explored.
This volume investigates relations between contemporary action cinema and television, cartoons, comics, special effects, and Theme Parks as well as the connection between related types of cinema such as neo-noir and the serial killer film.
This first in a new series of "Sight and Sound Readers" includes case studies of such key figures as John Woo and Arnold Schwarzenegger and a wide range of articles that focus on some of the most successful films of the 90s ("Speed", "Jurassic Park", "Titanic") and some of the most important directors (Cameron, Spielberg, Bigelow, Tarantino, Mann).
Information
Format: Paperback / softback
Pages: 288 pages, illustrations
Publisher: Bloomsbury Publishing PLC
Publication Date: 01/05/2000
Category: Films, cinema
ISBN: 9780851707570