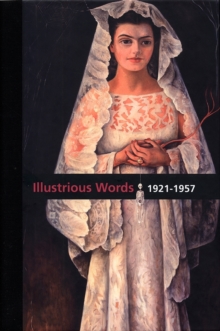 Diego Rivera, Illustrious Words : Diego Rivera: Illustrious Words 1886-1921 Vol.1 1921-1957 v. 2
Hardback
Description
After almost fourteen years in Europe, Rivera returned to a Mexico under reconstruction, in which the revolutionary leaders who had emerged triumphant let arms give way to speeches and promises of change.
Avid for news from any sector of cultural and political life, Rivera not only brought back his knowledge of the European avantgarde but also a desire to put in writing his opinions about art, politics, and the works of his contemporaries.
He wrote a great deal about himself, it is true, but also about the works of art that attracted his attention.
He wrote as much as he painted, with the same expressive force and the same passion.
He reacted intensely in words to his own work, underlining the social function of art and calling on artists to form a common front with the workers and campesinos.
This book offers a Diego Rivera that is little known: a Rivera it is necessary not only to look at, but to read.
Free Home Delivery
on all orders
Pick up orders
from local bookshops