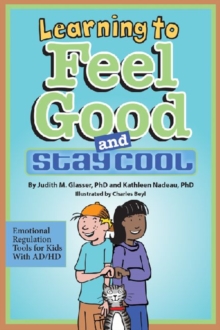 Learning to Feel Good and Stay Cool : Emotional Regulation Tools for Kids with AD/HD
Paperback / softback
Description
Did you know that there are things you can do every day to help you feel better more often?
It's true! Packed with practical advice and fun activities, this book will show you how to: Understand your emotionsPractice healthy habits to stay in your Feel Good ZoneKnow the warning signs that you are heading into your Upset ZoneFeel better when you get upsetProblem-solve so upsets come less oftenAnd much more!
Learning to Feel Good and Stay Cool also includes a note and resources for parents.
Get ready to take charge of your emotions and start feeling better!
Information
Format: Paperback / softback
Pages: 128 pages, black & white illustrations
Publisher: American Psychological Association
Publication Date: 30/11/2013
ISBN: 9781433813436
Also by Judith M. Glasser