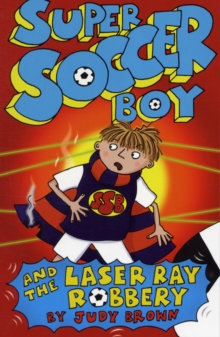 Super Soccer Boy and the Laser Ray Robbery
Paperback / softback
Description
Harry Gribble, also known as Super Soccer Boy, doesn't want to go on the school trip - it'll mean missing football practice. But while they're at the museum there's a robbery and a priceless funeral mask is stolen!
It's very big and very heavy, so who could possibly have taken it?
Harry will need all his fantastic football skills to track down and defeat the culprit.