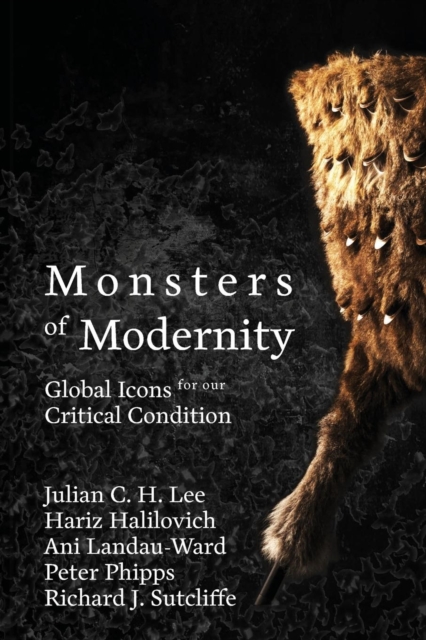 Monsters of Modernity : Global Icons for our Critical Condition
Paperback / softback
Description
Monsters of Modernity explores the contemporary human condition through a selection of globally iconic monsters. The authors explore diverse monsters for what they reveal about the world in which we live and for the ways that they enable us to address critical issues facing humanity. Although monsters might be feared and thought of as threatening, the authors show how each monster brings us to a deeper appreciation of various aspects of our troubled world, from gender relations, to the ongoing impacts of colonisation, to neoliberalism, to the fragility of humanity's place in the world in the Anthropocene.
Monsters of Modernity explores new ground in the conventions of authorship and scholarship, and will be a valuable companion to anyone interested in the study of monsters as well as those seeking engaging ways to explore and teach key global issues.
Join the authors as they explore the critical condition of our age through their explorations of Chimera, Leviathan, Vampires, Bunyips, Predator and the Xenomorph Alien, Pokémon, Dragons, and Godzilla.
Contents: I) Here Be Dragons | II) The Functional Autonomy of Monsters — A Metalogue | III) Polymorphous Monstrosity: Some Chimerical Reflections on the Question — What Is a Monster? | IV) The Bunyip, and Other Australian Monsters | V) Leviathan, the Sovereign | VI) Is Alien to Predator as Nature Is to Culture? | VII) Vampires and Ratko Mladic: Balkan Monsters and the Monstering of People | VIII) Pokémon Reaping | IX) Godzilla, The Unmocked God | Authorship, Acknowledgements, and Other Notes Not Elsewhere Well-Accommodated.
Information
Format:Paperback / softback
Pages:194 pages, 10 Illustrations
Publisher:Kismet Press Llp
Publication Date:25/03/2019
Category:
ISBN:9781912801046
Information
Format:Paperback / softback
Pages:194 pages, 10 Illustrations
Publisher:Kismet Press Llp
Publication Date:25/03/2019
Category:
ISBN:9781912801046
Also in the Monsters & Monstrosity series