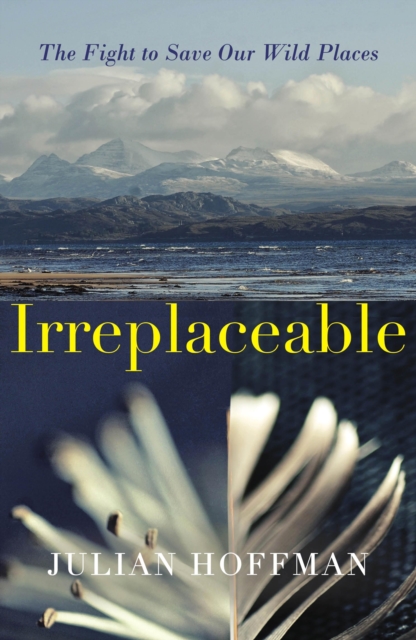 Irreplaceable : The fight to save our wild places
Hardback
Description
For readers of George Monbiot, Mark Cocker and Robert Macfarlane - an urgent and lyrical account of endangered places around the globe and the people fighting to save them.
'A terrific book, prescient, serious and urgent .urgent with a careful appreciation of not only the places, creatures and people it brings to us, but also the language used to convey them. This book is an object of celebration and commemoration in itself' Amy Liptrot, author of The Outrun
'Powerful, timely, beautifully written and wonderfully hopeful... Julian Hoffman shines a light on what we had, what we have, and how much we still stand to lose' Rob Cowen, author of Common Ground
'Unforgettable. At a time when the Earth often seems broken beyond repair, this courageous and hopeful book offers life-changing encounters with the more-than-human world' Nancy Campbell, author of The Library of Ice
'Wonderful, tender and subtle, beautifully written and filled with a calm authority... No book has done more to champion the idea that connections between the human and the natural are the lifeblood of everything that matters' Adam Nicolson, author of The Seabird's Cry
All across the world, irreplaceable habitats are under threat. Unique ecosystems of plants and animals are being destroyed by human intervention. From the tiny to the vast, from marshland to meadow, and from Kent to Glasgow to India to America, they are disappearing.
Irreplaceableis not only a love letter to the haunting beauty of these landscapes and the wild species that call them home, including nightingales, lynxes, hornbills, redwoods and elephant seals, it is also a timely reminder of the vital connections between humans and nature, and all that we stand to lose in terms of wonder and wellbeing. This is a book about the power of resistance in an age of loss; a testament to the transformative possibilities that emerge when people come together to defend our most special places and wildlife from extinction.
Exploring treasured coral reefs and remote mountains, tropical jungle and ancient woodland, urban allotments and tallgrass prairie, Julian Hoffman traces the stories of threatened places around the globe through the voices of local communities and grassroots campaigners as well as professional ecologists and academics. And in the process, he asks what a deep emotional relationship with place offers us - culturally, socially and psychologically. In this rigorous, intimate and impassioned account, he presents a powerful call to arms in the face of unconscionable natural destruction.
Information
Format:Hardback
Pages:416 pages
Publisher:Penguin Books Ltd
Publication Date:27/06/2019
Category:
ISBN:9780241293881
Other Formats
Paperback / softback from £10.89
EPUB from £5.99
Information
Format:Hardback
Pages:416 pages
Publisher:Penguin Books Ltd
Publication Date:27/06/2019
Category:
ISBN:9780241293881