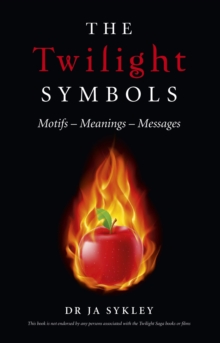 The Twilight Symbols : Motifs-Meanings-Messages
Paperback / softback
Description
How well do you know the Twilight universe...really?
In her famous four-book series The Twilight Saga, author Stephenie Meyer refers to myth, music, history, literature and more.
She masks numerous symbols in her romantic vampire dreamscape.
The Twilight Symbols is a rich A to Z guide of symbols in the Twilight Saga that will lead you to discover whole new worlds, both real and mystical.
It will delight and inform Twilight fans, symbol seekers, and the keenest literature detectives.
From apples to zombies, from Forks to Rome, from round meadows to moonlit beaches to dark forests, this compelling and comprehensive sourcebook spotlights the symbols that hide and reside in the Twilight world.
Also by Julie-Anne Sykley