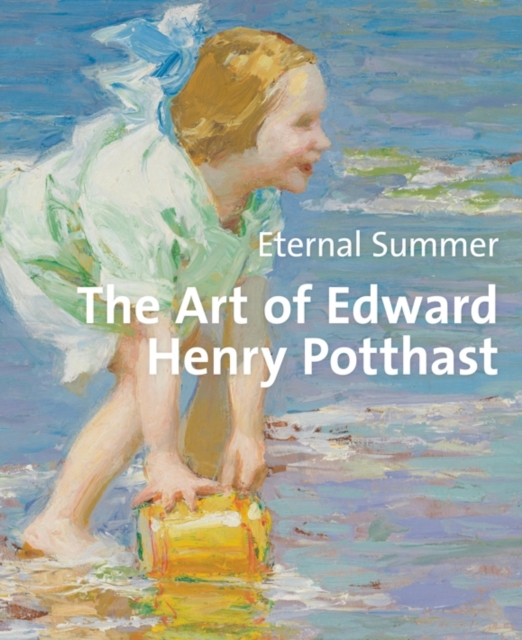 Eternal Summer: The Art of Edward Henry Potthast
Hardback
Description
This beautifully illustrated new volume highlights over 80 works by Cincinnati native, American Impressionist Edward Henry Potthast (1857-1927), celebrated for his sun-filled paintings of Americans at leisure.
It covers the complete range of his art across different themes and media, from studies to finished works of art, watercolours, pastels, prints, and oil paintings.
Together with his famous beach scenes are portrayals of European peasants and agricultural labourers, harbour views, landscapes and portraits, drawn from the Cincinnati Art Museum and other private and public collections.
New research, supported by archival photographs and documents, puts Potthast's paintings in the context of the art and culture of his time, including the rise of middle class leisure and tourism.
In addition an extensive technical study of Potthast's paintings by chief conservator Per Knutas makes this an invaluable resource for museums, collectors and dealers.
Information
Format:Hardback
Pages:240 pages, 178 Colour, 30 B&W
Publisher:D Giles Ltd
Publication Date:01/06/2013
Category:
ISBN:9781907804069
Information
Format:Hardback
Pages:240 pages, 178 Colour, 30 B&W
Publisher:D Giles Ltd
Publication Date:01/06/2013
Category:
ISBN:9781907804069