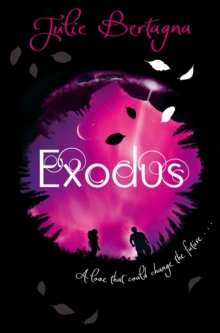 Description
It is 2099 - and the world is gradually drowning, as mighty Arctic ice floes melt, the seas rise, and land disappears forever beneath storm-tossed waves.
For 15-year-old Mara, her family and community, huddled on the fast-disappearing island of Wing, the new century brings flight.
Packed into tiny boats, a terrifying journey begins to a bizarre city that rises into the sky, built on the drowned remains of the ancient city of Glasgow.
But even here there is no safety and, shut out of the city, Mara realizes they are asylum-seekers in a world torn between high-tech wizardry and the most primitive injustice.
To save her people, Mara must not only find a way into the city but also search for a new land and a new home...
Information
Format: Paperback
Pages: 352 pages
Publisher: Pan Macmillan
Publication Date: 01/06/2003
Category: Fantasy
ISBN: 9780330399081
Other Formats
Paperback from £6.89
EPUB from £6.39
Free Home Delivery
on all orders
Pick up orders
from local bookshops
Reviews
Showing 1 - 4 of 4 reviews.
Review by deliriumslibrarian
16/06/2015
I read this book in one sitting, entranced. Having visited Glasgow subsequently, I was moved to read it again. It's such a rich book about seeing the world -- can't wait for the sequel...
Review by MrsHillReads
16/06/2015
Global warming causes the ice caps to melt and the world is being slowly flooded. Mara's island is losing ground to the water and she convinces people to go with her to find a Sky City. Great story of the struggle to survive in a changing world. Lots of things to think about!
Review by librarybrandy
16/06/2015
In less than a hundred years, all the damage we've done to the Earth will catch up to us. All the trees we've chopped down will contribute to the buildup of carbon dioxide in the atmosphere, speeding the greenhouse effect and melting the polar ice caps. The planet is drowning.<br/><br/>This is the bleak reality of Mara's island community: the sea is rising, and the people on Wing are running out of high ground. Mara has been studying, though, digging through the Weave on her outdated computer, and has found evidence of a new world built high above the ocean. If her people are to survive, they need to move there. But even after the perilous journey is over, they still can't make it past the wall. <br/><br/>This novel was more engrossing than I was prepared to give it credit for--the plot moves slowly, but then you look up and realize it's been an hour and 70 pages have flown by. Some elements are telegraphed right from the beginning (at least for anyone who's ever read a book)--will Mara find a way in?--but even the predictable plot points are ... well, not <i>surprising</i>, but somehow unexpected? They don't feel as inevitable as you'd expect. Despite being in the "greatness thrust upon her" category, Mara is a strong leader with a good heart. I can say roughly the same for the novel.
Review by Mirandalg14
16/06/2015
3.5 stars. I got bored in a few places, but overall it was pretty good.