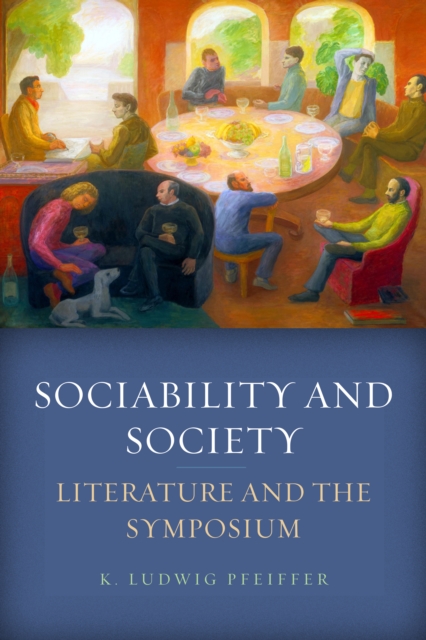 Sociability and Society : Literature and the Symposium
Paperback / softback
Description
Today, churches, political parties, trade unions, and even national sports teams are no guarantee of social solidarity.
At a time when these traditional institutions of social cohesion seem increasingly ill-equipped to defend against the disintegration of sociability, K.
Ludwig Pfeiffer encourages us to reflect on the cultural and literary history of social gatherings-from the ancient Athenian symposium to its successor forms throughout Western history. From medieval troubadours to Parisian salons and beyond, Pfeiffer conceptualizes the symposium as an institution of sociability with a central societal function.
As such he reinforces a programmatic theoretical move in the sociology of Georg Simmel and builds on theories of social interaction and communication characterized by Max Weber, George Herbert Mead, Jurgen Habermas, Niklas Luhmann, and others.
To make his argument, Pfeiffer draws on the work of a range of writers, including Dr. Samuel Johnson and Diderot, Virginia Woolf and Marcel Proust, Dorothy Sayers, Joseph Conrad, and Stieg Larsson.
Ultimately, Pfeiffer concludes that if modern societies do not find ways of reinstating elements of the Athenian symposium, especially those relating to its ritualized ease, decency and style of interaction, they will have to cope with increasing violence and decreasing social cohesion.
Information
Format:Paperback / softback
Pages:300 pages
Publisher:Stanford University Press
Publication Date:21/03/2023
Category:
ISBN:9781503634848
Information
Format:Paperback / softback
Pages:300 pages
Publisher:Stanford University Press
Publication Date:21/03/2023
Category:
ISBN:9781503634848