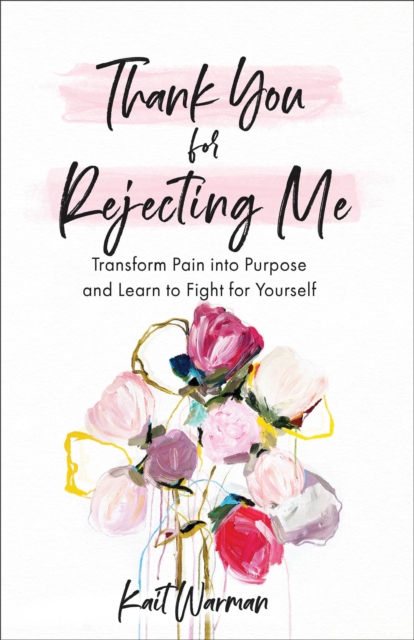 Thank You for Rejecting Me - Transform Pain into Purpose and Learn to Fight for Yourself
Paperback / softback
Description
Our stories are riddled with the sting of rejection.
It's feeling like a failure or being heartbroken. It's being left out or misunderstood. It's the parent who neglected us or the person who betrayed our trust.
It's even in the way we think or talk about ourselves and question our relationship with God. Whether it happened in grade school or last week, rejection can leave deep scars that affect our relationships, our self-worth, and our identities for years to come. And while we can't control when rejection appears, we can control how we react when it does. In Thank You for Rejecting Me, popular relationship coach and podcaster Kait Warman shows you how to turn pain into purpose and fight for yourself when rejection comes your way.
With chapters that focus on some of life's biggest rejections--being betrayed, abused, misunderstood, heartbroken, sexually shamed, and many more--this book offers practical tools to heal from the past, take back your power, and walk in strength, victory, and love in the future.
Information
Format:Paperback / softback
Pages:256 pages
Publisher:Baker Publishing Group
Publication Date:30/03/2021
Category:
ISBN:9781540900784
Information
Format:Paperback / softback
Pages:256 pages
Publisher:Baker Publishing Group
Publication Date:30/03/2021
Category:
ISBN:9781540900784