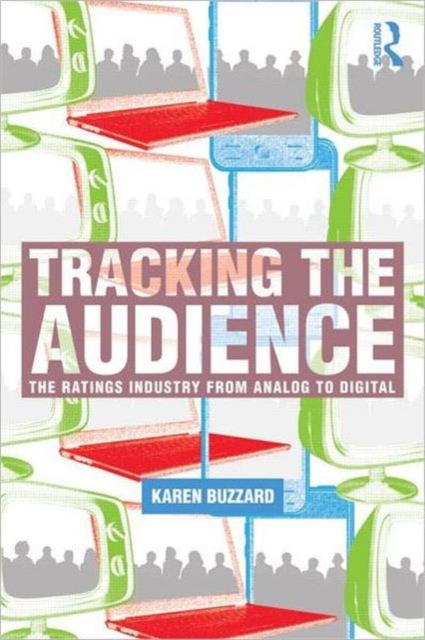 Tracking the Audience : The Ratings Industry From Analog to Digital
Description
In Tracking the Audience: The Ratings Industry From Analog to Digital, author Karen Buzzard examines the key economic, political, and competitive factors that have influenced ratings methods dominant in each of the markets for radio, TV, and the Internet, tracing the practice¹s history from its early beginnings up to its most recent advances.
Beginning with the birth of the industry in 1929, Tracking the Audience traces the establishment of a standardized ratings "currency" as it evolved to meet the needs of the analog broadcast system, and explores the search for new gold standards necessitated by the devastating effects of the digital revolution.
Buzzard examines key challenges to the established system by discussing the movement from traditional sampling methods to new, more transparent measurements.
More than a history of the ratings industry itself, it also tracks the evolving business model for the broadcast industry.
Tracking the Audience: The Ratings Industry From Analog to Digital shows how the development of conceptual tools designed to measure and package radio, TV, and Internet audiences is the result of a variety of historical factors.
With a detailed examination of ratings providers, their methods, and their attempts to adjust to meet new demands a digital age, this volume explains how a standardized broadcast system of audience measurement ratings has evolved, and where it is going in the future.
Information
Format:
Pages:192 pages
Publisher:Taylor & Francis Inc
Publication Date:12/04/2012
Category:
ISBN:9780805858525
Information
Format:
Pages:192 pages
Publisher:Taylor & Francis Inc
Publication Date:12/04/2012
Category:
ISBN:9780805858525