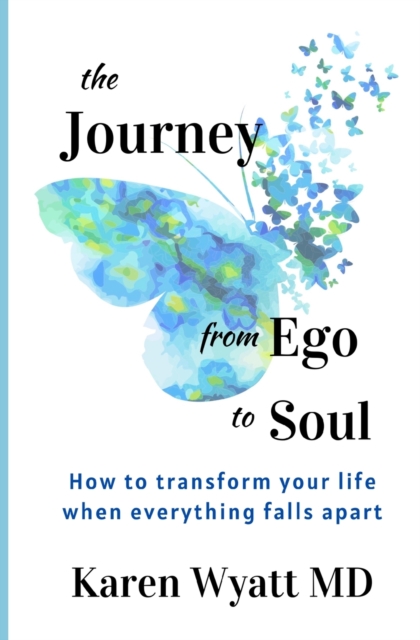 The Journey from Ego to Soul : How to Transform Your Life When Everything Falls Apart
Paperback / softback
Description
Sooner or later everything falls apart. This is the challenging reality of life that we are living through together now as we face global climate change, economic stress, racial discord and a viral pandemic. But these days of uncertainty and unrest can actually hold the key to spiritual transformation if we understand how to navigate them.
From the doctor who brought you 7 Lessons for Living from the Dying,comes the guidebook everyone needs right now to rise above today's challenges to find joy, love and peace.
In her latest book The Journey from Ego to Soul: How to Transform Your Life When Everything Falls Apart, inspirational speaker and author Dr. Karen Wyatt writes about why the spiritual journey is filled with difficulties and how to be guided through life by your Soul rather than driven by your ego.
A hospice and family doctor honored as one of Utah's Top-100 Women, Karen went from being shattered over her father's suicide death to embracing her grief and finding incomparable joy in her day-to-day life. Through stories, spiritual wisdom, and dozens of practical tools she shows the way to growth and healing to anyone whose life has fallen apart and needs some guidance to put things together again. In these pages you'll discover:
* How to identify the hidden behaviors of your ego that may sabotage your attempts to grow
* How to stop blaming other people for things that go wrong
* How to get free of unrealistic expectations that keep you from enjoying the present moment
* Why most people live an ego-driven life rather than a Soul-guided life
* How to find your innerpurpose and become your best self
Your entire life can be a gift of love when you learn how to navigate the challenges it brings. If you feel there's something missing in your life and you're looking for greater spiritual awareness in the midst of your difficulties, this book is for you.
Information
Format:Paperback / softback
Pages:274 pages
Publisher:Karen Wyatt
Publication Date:01/11/2020
Category:
ISBN:9780982685563
Information
Format:Paperback / softback
Pages:274 pages
Publisher:Karen Wyatt
Publication Date:01/11/2020
Category:
ISBN:9780982685563