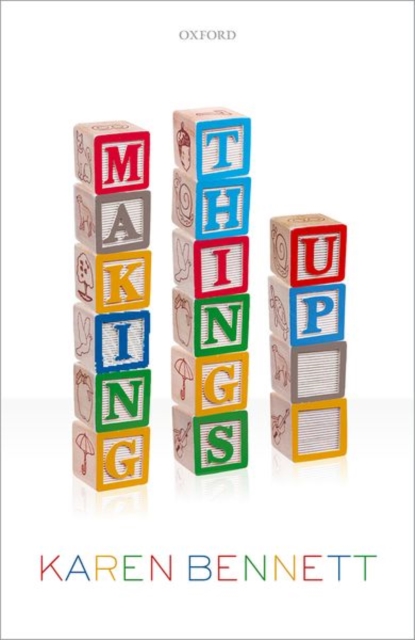 Making Things Up
Hardback
Description
A certain kind of talk is ubiquitous among both philosophers and so-called "ordinary people": talk of one phenomenon generating or giving rise to another, or talk of one phenomenon being based in or constructed from another.
For example, your computer screen is built of atoms in a complex configuration, and the picture on the screen is based in the local illumination of various individual pixels.
Karen Bennett calls the family of relations invoked by such talk 'building relations'.
Grounding is one currently popular such relation; so too are composition, property realization, and-controversially-causation.
In chapters 2 and 3 Bennett argues that despite their differences, building relations form an interestingly unified family, and characterizes what all building relations have in common.
In chapter 4 she argues that it's a mistake to think there is a strict divide between causal and noncausal determination.
Chapters 5 and 6 turn to the connections between building and fundamentality.
Bennett argues at length that both absolute and relative fundamentality are best understood in terms of building, and that to say that one thing is more fundamental than another is to say no more than that certain patterns of building obtain.
In chapter 7 Bennett argues that facts about what builds what must be themselves built: if a builds b, there is something in virtue of which that is the case.
She also argues that the answer is a itself. Finally, in chapter 8 she defends an assumption that runs throughout the rest of the book, namely that there indeed are nonfundamental, built entities.
Doing so involves substantive discussion about the scope of Ockham's Razor.
Bennett argues that some nonfundamentalia are among the proper subject-matter of metaphysics, and thus that metaphysics is not best understood as the study of the fundamental nature of reality.
Information
Format:Hardback
Pages:274 pages
Publisher:Oxford University Press
Publication Date:01/06/2017
Category:
ISBN:9780199682683
Information
Format:Hardback
Pages:274 pages
Publisher:Oxford University Press
Publication Date:01/06/2017
Category:
ISBN:9780199682683