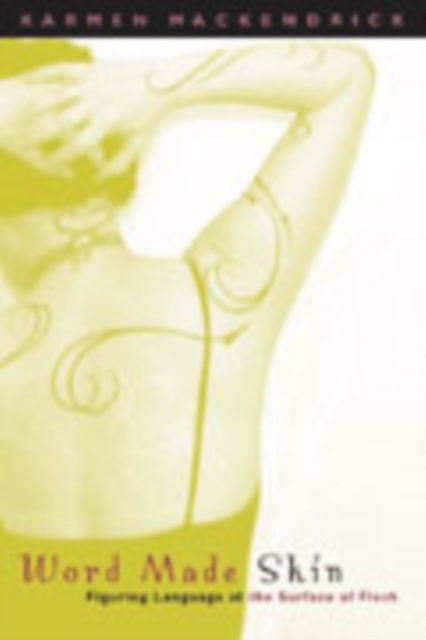 Word Made Skin : Figuring Language at the Surface of Flesh
Paperback / softback
Description
Today, body and language are prominent themes throughout philosophy.
Each is strange enough on its own; this book asks what sense we might make of them together.
Words reach out. Hands pick up books; eyes or fingertips scan text. But just where, if at all, do words and bodies touch?In a trio of paired chapters, each juxtaposing an illustrative story or case study to a theoretical exploration, MacKendrick examines three somatic figures of speech: the touch, the fold, and the cut.
In the first pairing, resurrection stories in the Gospel of John are set against a chapter on touch, which draws on the work of Jean-Luc Nancy to argue that touch is, paradoxically, the most lasting of the sensory modes in which the resurrected body is presented.
T. S. Eliot's "Ash Wednesday" is then paired with a Deleuzean meditation on the fold.
The final pair of chapters examines the sacred heart, an extraordinarily popular Catholic devotional image with an intriguing set of devotees-medieval mystics, sweet old ladies, and tattooed punks-in light of theoretical work of Foucault on the idea of inscribed bodies, of the cut.
Theologically and philosophically sophisticated, indeed masterly, the book never loses its ground in real, specific bodily experience, performing both at the highest levels of abstraction and at the most quotidian levels of everyday life.
Information
Format:Paperback / softback
Pages:216 pages
Publisher:Fordham University Press
Publication Date:01/12/2004
Category:
ISBN:9780823224074
Information
Format:Paperback / softback
Pages:216 pages
Publisher:Fordham University Press
Publication Date:01/12/2004
Category:
ISBN:9780823224074