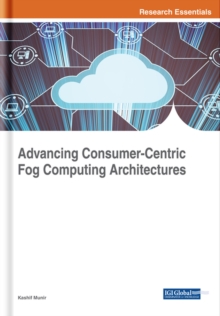 Advancing Consumer-Centric Fog Computing Architectures
Hardback
Description
Due to a rapidly growing number of devices and communications, cloud computing has begun to fall behind on its ability to adequately process today's technology.
Additionally, companies have begun to look for solutions that would help reduce their infrastructure costs and improve profitability.
Fog computing, a paradigm that extends cloud computing and services to the edge of the network, has presented itself as a viable solution and cost-saving method.
However, before businesses can implement this new method, concerns regarding its security, privacy, availability, and data protection must be addressed. Advancing Consumer-Centric Fog Computing Architectures is a collection of innovative research on the methods and applications of fog computing in technological, business, and organizational dimensions.
Thoroughly examining fog computing with respect to issues of management, trust and privacy, governance, and interoperability, this publication highlights a range of topics including access control mechanism, data confidentiality, and service-oriented architecture.
This book is ideally designed for academicians, researchers, software developers, IT professionals, policymakers, technology designers, graduate-level students, managers, and business owners.
Information
Format: Hardback
Pages: 220 pages
Publisher: IGI Global
Publication Date: 30/10/2018
Category: Computing: general
ISBN: 9781522571490