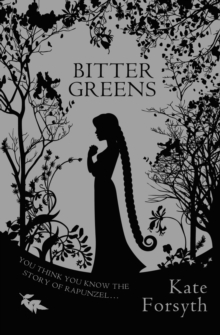 Description
Charlotte-Rose de la Force, exiled from the court of the Sun King Louis XIV, has always been a great teller of tales. Selena Leonelli, once the exquisite muse of the great Venetian artist Titian, is terrified of time. Margherita, trapped in a doorless tower and burdened by tangles of her red-gold hair, must find a way to escape.
Three women, three lives, three stories, braided together in a compelling tale of desire, obsession and the redemptive power of love.
Other Formats
Hardback from £9.89
EPUB from £7.53
Free Home Delivery
on all orders
Pick up orders
from local bookshops
Reviews
Showing 1 - 1 of 1 reviews.
Review by lunacat
27/01/2016
Charlotte-Rose de la Force has been expelled from the court of Louis XIV, condemned to live in a nunnery devoid of glamour, intrigue or excitement. Adrift and desperate, she can see no future for herself and her talents for stories and imagination, until a fellow Sister befriends her, telling her the story of a child with the most beautiful hair, condemned to a tower. As the story of Margherita's imprisonment is revealed to Charlotte, so the life of the sorceress who has captured her is also recounted. From the elegant surroundings of her early childhood in Venice to her role as a witch's apprentice, the reasons behind her kidnap of the young girl unfold and become crystal clear. Charlotte herself lies awake at night and considers her own life, the relationships that went wrong and the mistakes she made, she searches for beauty, salvation, and the age old stories of love. All three of the women whose lives are depicted are fascinating and unique in their own ways, spanning a variety of situations and social classes, with the underlying theme that of a search for betterment and security holding them together. Brutal at times, with elements of magic thrown in with intricate historical detail, there was only one moment that I felt the fantasy aspects let the story down every so slightly. Persecution plays its part in the storyline, particularly as religious fervour sweeps the Continent and fear of the supernatural looms over all their heads. This has all the best ingredients of historical fiction: intriguing and believable characters, fascinating stories and a wealth of research and detail carrying the plot along perfectly. With the focus on women striving to make their way and earn power in a world that denies them that, it is easy to see how some are led to desperate measures. There is a skill in making even those characters who commit unpleasant acts appealing, and Forsyth achieves it. Despite the occasional irritation with the magic, most of the time it is well-integrated into the history, and this is a very very enjoyable book.