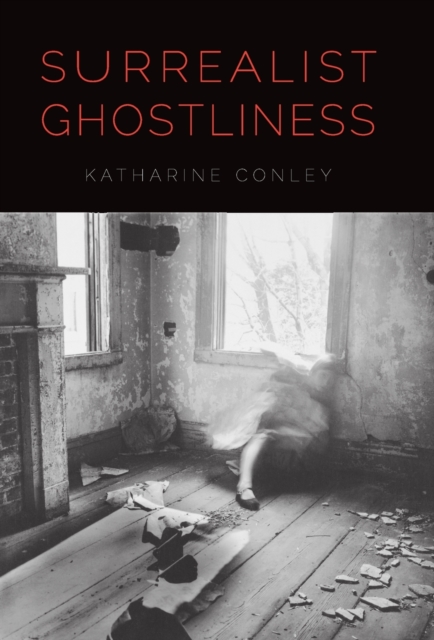 Surrealist Ghostliness
Hardback
Description
In this study of surrealism and ghostliness, Katharine Conley provides a new, unifying theory of surrealist art and thought based on history and the paradigm of puns and anamorphosis.
In Surrealist Ghostliness, Conley discusses surrealism as a movement haunted by the experience of World War I and the repressed ghost of spiritualism.
From the perspective of surrealist automatism, this double haunting produced a unifying paradigm of textual and visual puns that both pervades surrealist thought and art and commemorates the surrealists' response to the Freudian unconscious.
Extending the gothic imagination inherited from the eighteenth century, the surrealists inaugurated the psychological century with an exploration of ghostliness through doubles, puns, and anamorphosis, revealing through visual activation the underlying coexistence of realities as opposed as life and death.
Surrealist Ghostliness explores examples of surrealist ghostliness in film, photography, painting, sculpture, and installation art from the 1920s through the 1990s by artists from Europe and North America from the center to the periphery of the surrealist movement.
Works by Man Ray, Claude Cahun, Brassai and Salvador Dali, Lee Miller, Dorothea Tanning, Francesca Woodman, Pierre Alechinsky, and Susan Hiller illuminate the surrealist ghostliness that pervades the twentieth-century arts and compellingly unifies the century's most influential yet disparate avant-garde movement.
Information
Format:Hardback
Pages:320 pages, 50 illustrations
Publisher:University of Nebraska Press
Publication Date:01/07/2013
Category:
ISBN:9780803226593
Information
Format:Hardback
Pages:320 pages, 50 illustrations
Publisher:University of Nebraska Press
Publication Date:01/07/2013
Category:
ISBN:9780803226593