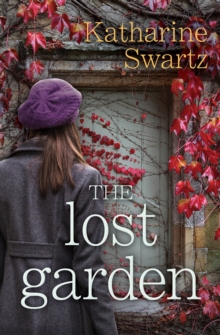 The Lost Garden
Paperback
Description
Lonely and stagnating in a soulless job, thirty-seven-year-old Marin Ellis is in need of a new start - but she is not prepared for the one she is given, when, after her estranged father and his second wife die in a car accident, she is made guardian of her fifteen-year-old half-sister Rebecca.
The half-sisters are practically strangers, and their life in Hampshire is stilted and strange.
At Rebecca's pleading they move to the picturesque village of Goswell on the Cumbrian coast, settling into the charming Bower House on the edge of church property.
When a door to a walled garden captures Rebecca's interest, Marin becomes determined to open it and discover what is hidden beneath the brambles.
She enlists the help of local gardener Joss Fowler, and together they begin to uncover the garden's surprising secrets. In 1919, nineteen-year-old Eleanor Sanderson, daughter of Goswell's vicar, is grieving the loss of her beloved brother Walter, killed just days before the Armistice was signed.
As winter passes into spring, her mood remains bleak despite her attempts to alleviate the emptiness she feels. When her father decides to hire someone to help Eleanor restore the once beloved, but now neglected, vicarage gardens, she is enchanted by the possibility of a new garden-and the gardener her father hires, Yorkshireman Jack Taylor.
Jack understands the nature of Eleanor's grief more than anyone else seems to, and as they spend time together, a surprising-and unsuitable-friendship unfolds...The Lost Garden is a luminous novel about tragic secrets, the chance for forgiveness, and the healing that can come from a new start.
Information
Format: Paperback
Pages: 352 pages
Publisher: Lion Hudson Plc
Publication Date: 15/05/2015
ISBN: 9781782641377
Free Home Delivery
on all orders
Pick up orders
from local bookshops
Reviews
Showing 1 - 5 of 12 reviews.
Previous | Next
Review by VanessaCW
27/08/2015
An evocative dual timeframe novel set in the Lake District. In the present day Marin Ellis becomes guardian to her half sister, Rebecca, when their father and his wife are killed in a car crash. They leave Hampshire to set up home in Cumbria as a fresh start. In 1919 the vicar's daughter, Eleanor Sanderson, is heartbroken over the death of her brother during the Great War. The restoration of a walled garden is the link which connects the two stories together.This is a gentle tale about grief, secrets, forgiveness and hope. It is well written and depicts life just after World War I effectively. I equally enjoyed both narratives. The characters are believable and realistically painted - the sorrow and misery of losing a loved one is deftly and sensitively explored and observed. It did bring back memories of reading Frances Hodgson Burnett's The Secret Garden, a childhood favourite of mine!I thoroughly enjoyed The Lost Garden and found it a touching, engaging and delightful read. It is my first foray into Katharine Swartz' work and it won't be my last.Many thanks to Lovereading.co.uk for giving me the opportunity to read and review this book.
Review by dpappas
27/08/2015
Perhaps this step is as simple as any other, if you just close your eyes. And so she closes her eyes, and lets the rain beat over her, and everything in her demands she take that small, final step into forever.There is something about an abandoned, so-called 'lost,' garden that will always fascinate me. Over the years I would occasionally get the urge to start my own garden but once I realize how much work it would be I just give up. I knew that I wanted to read this because of the garden and how it would tie into the story and connect the two mason characters' (Eleanor and Marin) lives.While both Eleanor and Marin are experiencing different situations they are both connected in the grief that they are experiencing. I liked Marin throughout the book but that wasn't always the case with Eleanor. Eleanor could be a bit selfish at times, thinking as though she was the only one hurting. She wasn't the only character that could get on my nerves add I rarely liked Katharine (until she showed her vulnerability) and Rebecca could be a bit annoying and selfish herself.I really loved the relationship between Eleanor and Jack, or at least more than I liked what was going on between Marin and Joss. There were times when I wasn't sure as to why Jack was fighting the relationship so much (even though I knew it would be forbidden) but I understood why towards the end. I was not as happy with some of the events towards the end as I was with the rest of the book. Maybe that is because I felt so connected to Eleanor and Jack that I never wanted to see them go through what they went through.Overall I really did enjoy this book and found myself sucked into the plot more than once. I would definitely consider reading more from this author. Thanks to Netgalley and the publisher for the galley.
Review by chrirob
10/11/2015
Eleanor is trying to make sense of her world and the people in it since the end of World War I. Since the loss of her brother the people around Eleanor are either despondent, psychologically traumatized, bitter, or mean. Eleanor longs for the carefree, loving days before the onset of war and cannot seem to find peace, solace, or comfort in family or friends. She then decides to restore the family's walled garden in order to bring joy and happiness to those around her once more. But little does she know that the restoration of the garden will not have the restorative effects that she so longingly seeks.Marin and her sister Rebecca have moved to the remote Goswell countryside after a car accident kills their father and his wife. These two step-sisters have never know one another, but must now learn to live together through life's tragedies in order to find the strength to move forward. When they discover a long, lost overgrown garden on their property and begin to restore its' beauty the past once again comes to life as Eleanor strives to solve the mysteries of the lost garden.A great book! Reading the back cover, I discovered that it is the second book in a series! Have to find that first book as I received this one from LibraryThing as an Early Reviewer in exchange for an honest review. Loved it!
Review by VeraGodley
27/08/2015
As I began the book, it struck me as being intensely depressing. I sensed desperation, death, despair. I thought to myself that this was not particularly the type of book I would typically choose, and not what I expected The Lost Garden story to hold for the reader based on the description of the book. However, I persisted.The setting is on a plot of land that shared a history with a monastery prior to the Reformation. The church, the vicar's residence, and a cottage for another feature the enclosed garden gone to ruin are the dwellings for the families of both timelines. While the author doesn't delve back into pre-reformation days for this story, it is two stories from different decades running throughout. This seems to be a favorite technique of writers which some readers find daunting as the story switches back and forth. It adds interest, but is not a favorite style of mine.As I continued to read on, I found myself feeling the heart of the characters and of the village in which they lived. The cutting of weeds and brambles unearthed more than a former garden. This is a warm story but has depth of meaning and characters as everyday as your neighbor might be. The setting is England (UK) and many terms and names of items and activities may be somewhat strange to the American audience. This does not detract at all from the reading.DISCLOSURE: I received a complimentary copy from Kregel Publishing to facilitate this review. Opinions expressed are solely mine. I received no compensation for this review.
Review by lkernagh
09/10/2015
This is one of those stories that I view as a rainy day read: a quiet blending of family dynamics and budding romances; of secrets and mysterious pasts; of loss, grief and hope. Swartz captures the essence of coastal village life in two time periods - post WWI and more or less present day - and shifts between two stories in alternating chapters, where the village of Goswell and the walled garden are the connecting points between Marin and Eleanor's stories. Swartz does a wonderful job managing the shifting time periods and story-lines, making it easy for the reader to transition between the two without feeling as though it is all jumbled together. On a downside, I struggled with Eleanor's character. For the most part, I found her mannerisms and reckless behaviour to be of the nature I would expect from a younger girl of 14-years and not from a young woman of 19-years. The romance parts of the story is muted and kind of rings a bit false for me, but that is just my personal impression. Overall, Swartz captures the setting and the time periods nicely and presents the reader with a story that glimmers of hope and redemption. A perfect rainy day read.
Also in the Tales from Goswell series