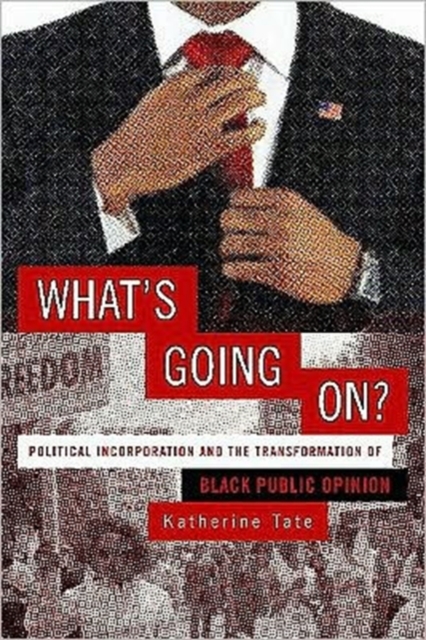 What's Going On? : Political Incorporation and the Transformation of Black Public Opinion
Paperback / softback
Description
In political opinion surveys from the 1950s through the 1970s, African Americans were consistently among the most liberal groups in the United States and were much further to the left than White Americans on most issues.
Starting in the 1980s, Black public opinion began to move to the center, and this trend has deepened since.
Why is this the case? Katherine Tate contends that Black political incorporation and increased affluence since the civil rights movement have made Black politics and public opinion more moderate over time.
Black leaders now have greater opportunity to participate in mainstream politics, and Blacks look to elected officials rather than activists for political leadership.
Black socioeconomic concerns have moved to the center as poverty has declined and their economic opportunities have improved.
Based on solid analysis of public opinion data from the 1970s to the present, Tate examines how Black opinions on welfare, affirmative action, crime control, school vouchers, civil rights for other minorities, immigration, the environment, and U.S. foreign policy have changed.
Information
Format:Paperback / softback
Pages:208 pages
Publisher:Georgetown University Press
Publication Date:19/08/2010
Category:
ISBN:9781589017023
Information
Format:Paperback / softback
Pages:208 pages
Publisher:Georgetown University Press
Publication Date:19/08/2010
Category:
ISBN:9781589017023