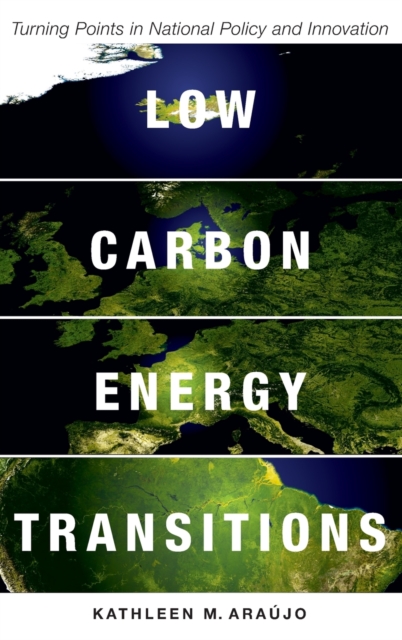 Low Carbon Energy Transitions : Turning Points in National Policy and Innovation
Description
The world is at a pivotal crossroad in energy choices.
There is a strong sense that our use of energy must be more sustainable.
Moreover, many also broadly agree that a way must be found to rely increasingly on lower carbon energy sources.
However, no single or clear solution exists on the means to carry out such a shift at either a national or international level.
Traditional energy planning (when done) has revolved around limited cost projections that often fail to take longer term evidence and interactions of a wider set of factors into account.
The good news is that evidence does exist on such change in case studies of different nations shifting toward low-carbon energy approaches.
In fact, such shifts can occur quite quickly at times, alongside industrial and societal advance, innovation, and policy learning.
These types of insights will be important for informing energy debates and decision-making going forward. Low Carbon Energy Transitions: Turning Points in National Policy and Innovation takes an in-depth look at four energy transitions that have occurred since the global oil crisis of 1973: Brazilian biofuels, Danish wind power, French nuclear power, and Icelandic geothermal energy.
With these cases, Dr. Araújo argues that significant nationwide shifts to low-carbon energy can occur in under fifteen years, and that technological complexity is not necessarily a major impediment to such shifts.
Dr. Araújo draws on more than five years of research, and interviews with over 120 different scientists, government workers, academics, and members of civil society in completing this study. Low Carbon Energy Transitions is written for professionals in energy, the environment and policy as well as for students and citizens who are interested in critical decisions about energy sustainability.
Technology briefings are provided for each of the major technologies in this book, so that scientific and non-scientific readers can engage in more even discussions about the choices that are involved.
Information
Format:
Pages:400 pages, 90
Publisher:Oxford University Press Inc
Publication Date:01/02/2018
Category:
ISBN:9780199362554
Information
Format:
Pages:400 pages, 90
Publisher:Oxford University Press Inc
Publication Date:01/02/2018
Category:
ISBN:9780199362554