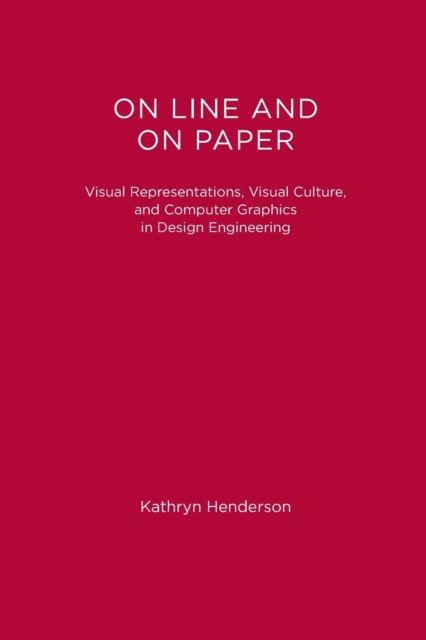 On Line and On Paper : Visual Representations, Visual Culture, and Computer Graphics in Design Engineering
Paperback / softback
Description
The role of representation in the production of technoscientific knowledge has become a subject of great interest in recent years.
In this book, sociologist and art critic Kathryn Henderson offers a new perspective on this topic by exploring the impact of computer graphic systems on the visual culture of engineering design.
Henderson shows how designers use drawings both to organize work and knowledge and to recruit and organize resources, political support, and power.
Henderson's analysis of the collective nature of knowledge in technical design work is based on her participant observation of practices in two industrial settings.
In one she follows the evolution of a turbine engine package from design to production, and in the other she examines the development of an innovative surgical tool.
In both cases she describes the messy realities of design practice, including the mixed use of the worlds of paper and computer graphics.
One of the goals of the book is to lay a practice-informed groundwork for the creation of more usable computer tools.
Henderson also explores the relationship between the historical development of engineering as a profession and the standardization of engineering knowledge, and then addresses the question: Just what is high technology, and how does its affect the extent to which people will allow their working habits to be disrupted and restructured?
Finally, to help explain why visual representations are so powerful, Henderson develops the concept of "metaindexicality"-the ability of a visual representation, used interactively, to combine many diverse levels of knowledge and thus to serve as a meeting ground (and sometimes battleground) for many types of workers.
Information
Format:Paperback / softback
Pages:250 pages
Publisher:MIT Press Ltd
Publication Date:01/12/1998
Category:
ISBN:9780262519144
Information
Format:Paperback / softback
Pages:250 pages
Publisher:MIT Press Ltd
Publication Date:01/12/1998
Category:
ISBN:9780262519144
Also in the Inside Technology series | View all