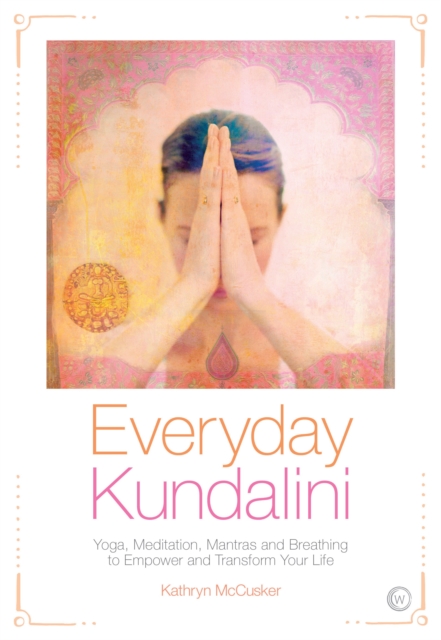 Everyday Kundalini : Yoga, Meditation, Mantras and Breathing to Empower and Transform
Paperback / softback
Description
In this fully illustrated introduction to the wonders of Kundalini, yoga teacher Kathryn McCusker teaches us how to activate the infinite power present in us all.
Lying dormant at the base of the spine, Kundalini energy can be awakened by a range of techniques, from yoga poses, meditation and breathing exercises to mantras, mudras, body locks called bandhas and more.
Moving through the spine, this energy re-balances each of the body's seven major chakras (energy centres), calming our nervous system, balancing the mind and re-energising our entire being. Stage by stage, this insightful book shows how to make Kundalini practice a part of even the busiest life, no matter how much or little yoga or meditation you've done in the past.
It begins with an easy-to-follow account of the subtle body, the energetic part of you that includes the chakras and Kundalini itself.
There is advice on all aspects of preparation, from motivation and setting up a practice space to using diet and ritual to purify your body and mind.
Step-by-step exercises then illustrate the key stretches and yoga poses, there is a chapter on the vital art of pranayama (breath control) and another explains how to deepen your practice through the use of mantras (sacred sounds), mudras (hand gestures) and yantras (sacred diagrams).
Finally, the twelve guided meditations in the last chapter, each one an effective combination of the techniques already explained, empower you to address specific issues you may like to enhance in your life, whether balance, creativity, love, anxiety, anger or fatigue. Designed to be easily integrated into daily life, the nurturing guidance in this book allows absolutely anyone to draw on the Kundalini power already present in their body to achieve lasting health and happiness.
Information
Format:Paperback / softback
Pages:160 pages
Publisher:Watkins Media Limited
Publication Date:19/04/2018
Category:
ISBN:9781786781338
Information
Format:Paperback / softback
Pages:160 pages
Publisher:Watkins Media Limited
Publication Date:19/04/2018
Category:
ISBN:9781786781338