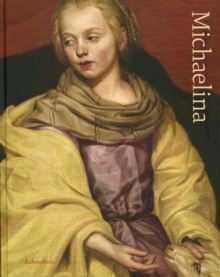 Michaelina Wautier 1604-1689 : Glorifying a Forgotten Talent
Hardback
Description
For a variety of reasons, the female artists of the early-modern period who had the opportunity to pursue an artistic career can be counted on the fingers of one hand.
So it is hardly surprising that until recently even connoisseurs of painting were unfamiliar with the name Michaelina Wautier.
This is the first book about this forgotten painter, many of whose works were once ascribed to better-known male contemporaries. Michaelina Wautier was born in Mons but pursued a career in Brussels, in the courtly circle around Leopold Wilhelm, governor of the Habsburg Netherlands.
The archduke himself acquired several of her works, which, with the rest of his renowned collection, ended up in Vienna's Kunsthistorisches Museum. About thirty paintings survive that can be identified as Michaelina's.
She produced penetrating portraits, masterly large-scale history paintings, disarming genre scenes. and refined floral still lifes. Just like Artemesia Gentileschi in Italy and Judith Leyster in the Dutch republic, the versatile Michaelina, whose pictures display challengng themes and technical virtuosity, uniquely enriched Baroque painting.
Information
Format:Hardback
Pages:320 pages
Publisher:BAI NV
Publication Date:29/08/2018
Category:
ISBN:9789085867630
Also by Katlijne van der Stighelen