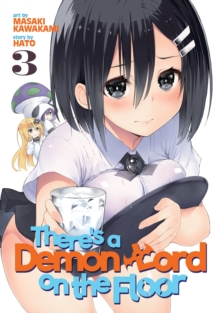 There's a Demon Lord on the Floor : Vol. 3
Paperback / softback
Description
This colourful comedy full of beautiful women and delectable food follows the adorable Demon Lord, Amon Patricia, as she works at a restaurant, learning the ropes of human customer service and tasting the great foods our world has to offer!
There's A Demon Lord on the Floor is an ongoing manga series.
Each volume will include several full-colour inserts.
Amon Patricia is a powerful Demon Lord who one day finds herself on the receiving end of a vicious attack by the Clan of Light.
Fleeing to fight another day, Patricia finds herself in the human world!
Looking to blend in, she immediately seeks work and finds herself on the doorstep of the Humming Dining restaurant.
She falls in love with their cooking immediately, and now the head chef has plenty more on his plate as he must sate the Demon Lord's appetites, while shaping her into the perfect employee!
Free Home Delivery
on all orders
Pick up orders
from local bookshops