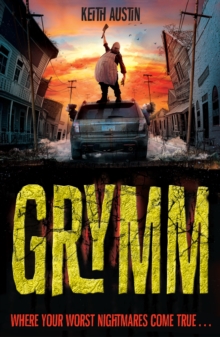 Description
Something stirred in the gravelly yard beneath their window...A soft slippery nuzzle, the sort of sounds you'd expect a pig to make with its snout in a trough...The small mining town of Grymm perched on the very edge of the Great Desert is the kind of town you leave - but when Dad gets a three-month contract in the mine there, Mina and Jacob, unwilling stepbrother and sister, are reluctantly arriving.
From a grotesque letting agent who seems to want to eat their baby brother, a cafe owner whose milkshakes contain actual maggots and the horribly creepy butcher, baker and candlestick-maker, Mina and Jacob soon realize that nothing in Grymm is what is appears to be. And then things get seriously weird when their baby brother disappears - and no one seems to even notice!
In "Grymm", your worst nightmares really do come true...
Free Home Delivery
on all orders
Pick up orders
from local bookshops