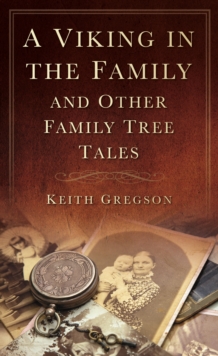 A Viking in the Family : And Other Family Tree Tales
Hardback
Description
Genealogist Keith Gregson takes the reader on a whistle-stop tour of quirky family stories and strange ancestors rooted out by amateur and professional family historians.
Each lively entry tells the story behind each discovery and then offers a brief insight into how the researcher found and then followed up their leads, revealing a range of chance encounters and the detective qualities required of a family historian.
For example, one researcher discovered that his great-great-grandfather, as a child, was carried across the main street of West Hartlepool on the back of the famous tightrope walker Blondin.
The Victorian newspaper report said that the rope had been tied between two chimney pots.
Research into the author's own family revealed that one of his nineteenth-century ancestors lost his leg in a Midlands coal-mining accident, and that the amputated leg was buried in the local cemetery - to be joined by the rest of him on his final demise.
A Viking in the Family is full of similar unexpected discoveries in the branches of family trees.