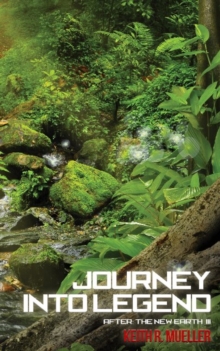 Journey into Legend
Paperback / softback
Description
The Bishop and his fanatical followers have attempted to fraudulently use the fabled image of the Celestial Dragonslegendary beings who, it was said, brought the universe into being.
They intended to use a captive dinosaur to help them frighten and dominate the worldto give them ultimate power.
But that plan is in ruins. Now, in the third book in the After: The New Earth series, Journey Into Legend, something is happening that they could not foreseeThe Green is awakening, and a different mythic legend is emerging.
Unlike the Bishops fraudulent Celestial Dragon, this is a very real power that has awakeneda power undreamed of by the black priests; and its coming for them.
In the midst of this ancient force stands Ravena formidable young woman just discovering her own power, and who is determined to put an end to the Bishop and his evil plans.
Information
Format: Paperback / softback
Pages: 400 pages
Publisher: Primedia Elaunch LLC
Publication Date: 31/01/2019
ISBN: 9781641368643
Free Home Delivery
on all orders
Pick up orders
from local bookshops
Also by Keith Mueller.