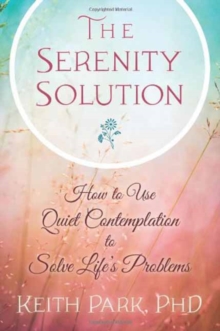 The Serenity Solution : How to Use Quiet Contemplation to Solve Life's Problems
Paperback / softback
Description
You can learn how to harness a calm focus and use it consciously as a tool to solve problems and create the life you desire.
With a major emphasis on how to maintain a calm, observant state of mind, become more aware of your focus when approaching life situations and be better able to see more options in getting past difficulties.
Some of the ideas and strategies you will learn have been used for thousands of years by great thinkers and problem solvers across the world.
Distilled here as a simple and ready-to-use guide, discover helpful hints, age-old wisdoms, and exercises that can be applied to any problem to help you increase your range of thinking.
Do away with your negative outlook, and bring better health and relationships into full view.
Information
Format: Paperback / softback
Pages: 264 pages, Illustrations
Publisher: Llewellyn Publications,U.S.
Publication Date: 18/12/2013
Category: Popular psychology
ISBN: 9780738736785