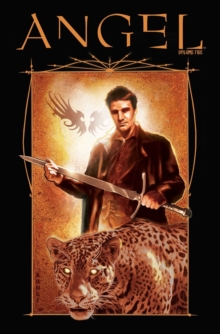 Description
* Springing out of Joss Whedon's Angel: After the Fall story line, novelist Kelley Armstrong (The Summoning) comes aboard to explore the many repercussions following the explosive last issue of Angel: After the Fall.
Artist Dave Ross also comes aboard to present the first arc of "Aftermath," wherein we learn who lived, who died, and who will be forever changed from the experience.
Free Home Delivery
on all orders
Pick up orders
from local bookshops
Reviews
Showing 1 - 2 of 2 reviews.
Review by EmScape
16/06/2015
The fifth volume of Angel: After the Fall is scripted by and drawn by different people from the first four volumes. These illustrations look more cartoon-y, and the dialogue is a <i>lot</i> less snappy. I'm also not a huge fan of the plot, which involves, for the first time in canon, actual Angels. There also seems to be an excess of busty female 'warriors' who were bit players in the series, but are now treated like they were featured in the credits, plus some new ones we've never met. At the same time, a lot of beloved characters don't appear at all in this volume. Very disappointing. Also, no extras. None.
Review by wyvernfriend
16/06/2015
Well I saw the series, then I got my hands on this in work and read it, having not read the previous books, and well, it doesn't work on it's own. The plot with the were-panther was interesting but the angels were a bit ott and the women's costumes were a bit scant (I'm sorry, but if you're wearing almost armour on the top, why is your midrift bare? Please! There were also some moments of wonder as to where some women's organs went when they're viewed from certain angles cause they seem to get thinner.Interesting but you need to read the rest of the series to get where the angst comes from.