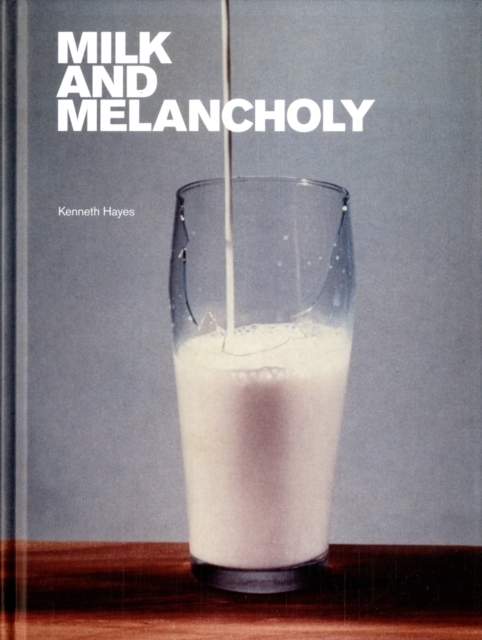 Milk and Melancholy
Hardback
Description
The first book on milk in art, from Harold Edgerton's drops to Jeff Wall's splash: a meditation with photographs. Milk and Melancholy looks at milk through the lens of photography and from the angle of art.
Specifically, it considers the milk splash in all its manifestations, representations, and variations, tracing the complex flow of the image in works ranging from Harold Edgerton's milk drop coronet to Jeff Wall's exploding milk carton.
In Milk and Melancholy, Kenneth Hayes considers milk as corporate advertising's mustache of health; as the antiwine; as a complex mixture of fat, protein, corpuscles, lactose, chyle, and plasma that lacks darkness but lacks also the morally pure transparency of crystal; and as the luminous middle term between mercury's glare and water's transparency.
He offers the first-ever history of the "knowledge of splashes," a history that brings together Goethe's theory of optics, the invention of the stroboscope, and the milk paint dripped by Jackson Pollock in the 1940s.
Taking Edgerton's famous photograph as a starting point, Hayes tracks its influence in the infinite variety of representations of milk in the work of more than twenty artists including Pollock, Ed Ruscha, Barbara Kruger, Bruce Nauman, Adrian Piper, Martha Rosler, Mike Kelley, and William Wegman.
More than 100 images, most of them in color and all of them exquisitely reproduced, illustrate Hayes's text.
With this book, a splash in its own right, we will never see milk as a mere grocery item again.
Milk and Melancholy is the first book from Prefix Institute of Contemporary Art, publisher of the award-winning magazine Prefix Photo.
Artists include David Askevold, John Baldessari, Iain Baxter, Braco Dimitrijevic Harold Edgerton, General Idea, Gilbert and George, Jack Goldstein, Mike Kelley, Barbara Kruger, David Lamelas, Bruce Nauman, Adrian Piper, Sigmar Polke, Jackson Pollock Richard Prince, Martha Rosler, Ed Ruscha, Andres Serrano, Jeff Wall, William Wegman, A.
M. Worthington
Information
Format:Hardback
Pages:206 pages, 95 color photos, 25 b&w photos; 120 Illustrations, unspecified
Publisher:MIT Press Ltd
Publication Date:07/11/2008
Category:
ISBN:9780262083812
Information
Format:Hardback
Pages:206 pages, 95 color photos, 25 b&w photos; 120 Illustrations, unspecified
Publisher:MIT Press Ltd
Publication Date:07/11/2008
Category:
ISBN:9780262083812
Also in the The MIT Press series | View all