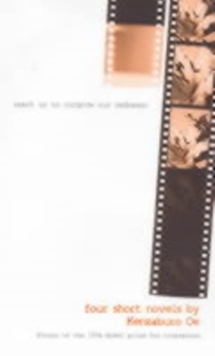 Teach Us to Outgrow Our Madness : Four Short Novels
Paperback
Information
Format: Paperback
Pages: 276 pages
Publisher: Marion Boyars Publishers Ltd
Publication Date: 04/03/2000
Category: Anthologies (non-poetry)
ISBN: 9780714530482
Free Home Delivery
on all orders
Pick up orders
from local bookshops
Reviews
Showing 1 - 1 of 1 reviews.
Review by MeditationesMartini
16/06/2015
Oe can <i>write</i>. Oe can <i>write kids</i>. Oe can <i>write Japanese kids</i>. This is a story about a black POW in a Japanese mountain village during the war and the kids who guard and fear and come to love him. Oe also gets that the nexus between fear and love is the body, and that contrasting the love is loathing; the "loathing" in "fear and loathing" often self-loathing: "It sruck me that I was a poor and meager thing," in contrast to the frantic fear and joy that the animalized black airman brings the village children. There are a lot of <i>Of Mice and Men</i>-style themes here--but siloed within a pre-postwar, and also really a premodern or prehistoric, Japanese total straightjacket of the heart regarding any notion of the essential humanity of the Other, the bestiality of civilized man, etc.; Oe plays this straight as straight can be by using the hick kids as his lens. The only reason I don't give this five stars is that the end seems a copout and I would have made this a novel not a short, though I'm glad nobody asked me and that does seem to be taking us into Disney, just-the-two-of-us-nervy-kid-and-gentle-beast territory. Even the hated "<i>town</i>," let alone the Supreme Commander for the Allied Powers, can't intrude into this vignette without cracking its skull on a rock. I take it back, Oe may write himself an easy out but all alternatives would have been worse. It was an inherently unstable situation.