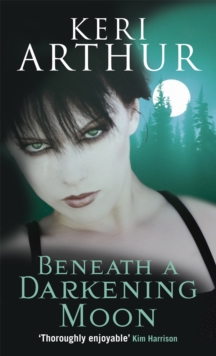 Beneath a Darkening Moon
Paperback
Description
Someone is murdering humans on the Ripple Creek Werewolf Reservation, and the murders are eerily similar to those Chief Ranger Savannah Grant witnessed nearly ten years ago.
Having once had the reputation for being the wild sister, it seems her past has come back to haunt her.
Worse still, the man sent in to help with the investigation is the one man Savannah had hoped never to see again - the man who had taken her trust and her heart, and smashed them both. Cade Jones is in Ripple Creek to catch the killer who escaped a decade ago.
He doesn't expect to find the woman who nearly caused his death - a woman who knows far more than she'll ever let on.
This time, Cade has every intention of discovering exactly what she does know.
Soon it becomes clear that the murders are not random and Savannah finds herself having to trust the one man she'd sworn never to trust again.
Information
Format: Paperback
Pages: 320 pages
Publisher: Little, Brown Book Group
Publication Date: 01/09/2008
ISBN: 9780749908768
Free Home Delivery
on all orders
Pick up orders
from local bookshops
Reviews
Showing 1 - 1 of 1 reviews.
Review by Cynical_Ames
16/06/2015
I don't usually read paranormal romance series books back-to-back, they really have to have that extra something to make me want more and although I enjoyed the first book immensely, I didn't like this one quite as much.<br/><br/>I'm not a big fan of the reunited lovers storyline, it always makes me sad that they lost so much time together, in this case because of misunderstandings. I also didn't love Savannah as much as her twin sister Neva, in the first book. She was hard and tough and difficult to relate to though I liked her more when we find out about her past with Cade and when she comes alive with him in the present. <br/><br/>I loved Ronan. I felt sorry for him but he really cared for Savannah and knew what she needed and gave it to her even when it meant losing her. So sweet.<br/><br/>The plot was good, the mystery kept you guessing as to who was behind the murders and why they were being committed in order to bring Vannah and Cade back together.<br/><br/>One thing that did get a little on my nerves was the editing. Mostly it was just Savannah's name. I don't know how it was supposed be spelt because it was always spelt differently. With the "h" and without. On a couple of occasions the entire name was wrong, it was someone else's.<br/><br/>Anyway, I still enjoyed this book. It appears there are only two in this series making it a duology -a rare thing these days but it was well-worth reading.
Also in the Ripple Creek Werewolf Series series