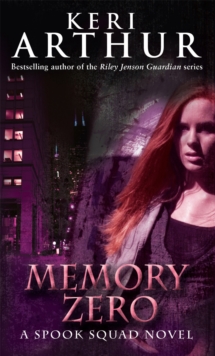 Description
Sam Ryan has no memory of her past. All she has is a crayon drawing of a woman with the word 'Mummy' scrawled underneath.
For the ten years Sam's been with the State Police, she's used their resources to search for any clues to her identity.
But it's as if all mention of her family has been deliberately wiped off the system, and no one knows why. Everything changes the night her missing partner, Jack, attempts to kill her.
Charged with his murder, Sam finds herself accepting help from Gabriel Stern - a shapeshifter with secrets of his own.
As Sam delves into her partner's death, she discovers that not only is he very much alive, but he's involved with an organisation that plans to destroy the human race.
Worse, someone knows the truth about Sam's past, and it appears that they'd rather see her dead than have her uncover it.
Information
Format: Paperback
Pages: 336 pages
Publisher: Little, Brown Book Group
Publication Date: 01/04/2009
Category: Fantasy
ISBN: 9780749909758
Free Home Delivery
on all orders
Pick up orders
from local bookshops
Reviews
Showing 1 - 2 of 2 reviews.
Review by lewispike
16/06/2015
This is the start of a trilogy, concerning the coming of age of a probable Shadow Walker, someone who can sense vampires and fights against them. However it doesn't immediately come across that way; rather it starts as a near-future cop movie with strong shades of Blade Runner.Things for Sam Ryan go from bad to worse when she shots her now Vampire ex-partner. She gets suspended and investigated by the spook squad of the series name. And to worse again as someone continues to try and kill her.The plot bounces along, usually fairly quickly. The romance part that you might expect from Keri Arthur is missing, or rather incredibly unsexual. Sam is attracted to a handsome, interesting man she meets and works with, but the sexuality you find in the werewolves is absent although the remainder of the setting is familiar.It's a good solid read.
Review by SilverThistle
16/06/2015
This was my first Keri Arthur book so didn't know what I was going to get. Turned out I got a good story.<br/>It's paranormal, yes, but the thriller catagory is a better fit.<br/><br/>It'a a thriller first and foremost and that's what makes this paranormal book a little different to the countless others out there. There's a spot of romance thrown in but mostly it's about police murder investigations, a framed cop and a villain trying to outwit and aviod the law. Everything a good thriller should be.<br/><br/>However, it's set in a time and place where otherworldly creatures are the norm in society (even if society doesn't know about them) and so the characters are shape shifters/changers and monsters of indeterminate origin and vampires (and not the sparkly, cute kind either).<br/><br/>This is the first in a trilogy so there's a lot of world/character building but there's still a lot of story packed in too. I have a couple of critisisms though. As good as the story is, I found some of the charcters a bit confusing because it was hard to keep tabs on who the shape changers were at any one time. The ability of some characters to 'change' into another character kept things interesting but made it hard to know 'who was who'. Also, the ending seemed very rushed and didn't keep the same pace as the first three quarters of the book which jarred a bit.<br/><br/>I would recommend this book as a good and solid story though and if you're into thrillers and/or paranormal then this is for you.<br/><br/>I'm looking forward to part 2.
Also in the Spook Squad Trilogy series | View all