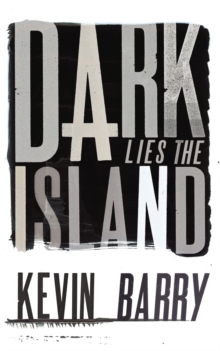 Dark Lies the Island
Paperback
Description
A kiss that just won't happen. A disco at the end of the world. A teenage goth on a terror mission. And OAP kiddie-snatchers, and scouse real-ale enthusiasts, and occult weirdness in the backwoods... Dark Lies the Island is a collection of unpredictable stories about love and cruelty, crimes, desperation, and hope from the man Irvine Welsh has described as 'the most arresting and original writer to emerge from these islands in years'.
Every page is shot through with the riotous humour, sympathy and blistering language that mark Kevin Barry as a pure entertainer and a unique teller of tales.
Information
Format: Paperback
Pages: 192 pages
Publisher: Random House Children's Publishers UK
Publication Date: 05/04/2012
ISBN: 9780224090582
Other Formats
Paperback from £6.65
EPUB from £3.99
Free Home Delivery
on all orders
Pick up orders
from local bookshops
Reviews
Showing 1 - 3 of 3 reviews.
Review by pgmcc
16/06/2015
This is a thirteen story collection from Kevin Barry whose previous published works include his Rooney Award winning collection, "There Are Little Kingdoms", and his excellent novel, "The City of Bohane". I have read and reviewed both of these previous publications and they drove me to state that I will read anything Kevin Barry has published. "Dark Lies the Island" has not diminished my enthusiasm for his work.Most of the stories in this collection are from the viewpoint of individuals. These individuals are all deeply involved in the emotions of the situations described. From the hotel owner in Killary Harbour, through the real ale enthusiast on a beer trip to Llandudno, to the alcoholic doctor on his rounds in Ireland, Kevin Barry brings the reader into his characters heads and shares the thoughts of these characters in a smooth and deeply sensitive way.Barry is obviously a marvellous observer of human behaviour and keen listener to spoken language. All his stories use the language of the characters in a fashion that brings the stories to life and that adds credibility to the tales and authenticity to the voices of the narrators.The range of story topics is wide and includes the activities of a drug dealer on the run from crooks, a pair of little old ladies touring the Sligo area, the actions of a girl with a tendency to self-harm, and the thoughts of a well-to-do father who has trouble liking his teenage daughter's boyfriend. While all the stories are about things that happen, I won't say ordinary things as some of them are quite extreme, they are often presented from a viewpoint that the reader may not be accustomed and many of them will give the reader pause for thought regarding people they may have dismissed out of hand in the past. As I mentioned in my review of his earlier collection, Barry must have an amazing ability to empathise with people from every walk of life.This book reinforces my opinion that I have found another author whose work I will buy as soon as it is published and I will have no fear of disappointment.
Review by freelancer_frank
16/06/2015
This is a book about the delights and peculiarities of isolation. All the stories focus on a central character that is somehow set apart from things - 'things' in this case being largely Irish. Barry has a talent for fusing location, speech patterns and phrasing to bring his various points home. He avoids the usual pitfalls of the form (e.g. deliberate knowingness, excessive pathos) and he often sets the reader up to expect one obvious thing before swerving into something much more unexpected and satisfying. The stories range from arch-comic through irony to poignant-tragic. There are no weak spots and many highs.
Review by Hagelstein
16/06/2015
There are any number of addictions in these stories. Drink, drugs, pain, love – they're all represented, as are the people that can't do without them.The disaster of a flooded inn gives a depressed poet the will to write again. Men in several of the stories mourn the loss of their women – none of whom they ever seemed to have a firm grip on in any case. There are many drunks: drunken doctors, drunken poets, drunken men missing their women, drunken drunks.The addiction and pain is cut by the humor. Barry can find it in the worst of circumstances. He can also venture to the dark side. Two seemingly harmless women stalk and kidnap children in Ernestine and Kit. An Irish bomber in 1980s London loses his focus due to a girl in The Mainland Campaign, but it doesn't stop him from carrying out his task. A girl addicted to cutting herself is alone in a remote home.The stories in Dark Lies the Island reflect modern Ireland while continuing the tradition of telling compelling stories.