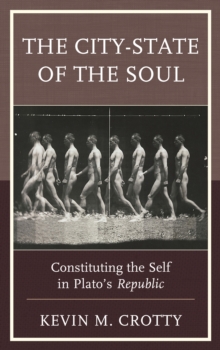 The City-State of the Soul : Constituting the Self in Plato's Republic
Hardback
Description
The City-State of the Soul: Self-Constitution in Plato's Republic explores Plato's idea that the moral life consists in the founding of one's own soul.
This insight is central to the long argument of the Republic and, in particular, to the complex relation between the city and the human soul.
This fruitful picture of the moral life, however, has not received the attention it deserves.
As Kevin M. Crotty argues, Plato's distinctive insight is that justice is above all a creative force.
Plato presents justice not as a relation amongst fully formed individuals, but rather as the quality that galvanizes a diverse welter of disparate parts into a coherent entity (above all, a soul or a city).
Justice, then, is the virtue most closely associated with being-the source of its philosophical stature.
Plato presents a conception of justice meant to impress the young, bright and ambitious as a noble pursuit, and a task worthy of their best talents.
The City-State of the Soul is written for anyone interested in the Republic, including but not limited to students and scholars of ancient philosophy, political philosophy, ethics, and ancient Greek literature.
Free Home Delivery
on all orders
Pick up orders
from local bookshops