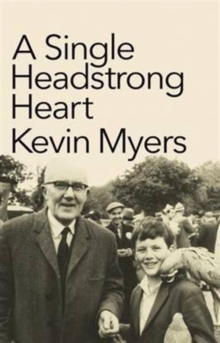 A Single Headstrong Heart
Hardback
Description
Very funny, quirky and touching, A Single Headstrong Heart describes in a first-person narrative the author's childhood up to the early years of his career as a journalist and his departure from University College Dublin in the late 1960s.
The grotesque humour is reminiscent of Road Dahl. Recollections retain an authentic childlike sense of galloping self-importance, but in an adult re-casting.
Ostensibly chronological, what emerges as the main narrative arc is the author's relationship with his father, and how information found after the father's death reshapes his memories.
Related with Rabelasian verve, this work, a prequel to the bestselling 'Watching the Door', has all the panache and particularity of that masterly book.
Kevin and his twin sister Maggie are sheltered by a mother's domestic diligence and survive a father's eccentricity and gradual disintegration.
Being Irish and Catholic in an English provincial town brings fascinating tensions and analysis to bear on boarding- school experiences,social status,sport and a burgeoning sexuality.The travails of puberty have rarely been so candidly depicted.Pop music, political awareness and modernity break in with the advent of the sixties and modernity.
Information
Format: Hardback
Pages: 320 pages
Publisher: The Lilliput Press Ltd
Publication Date: 15/10/2014
Category: Memoirs
ISBN: 9781843514107