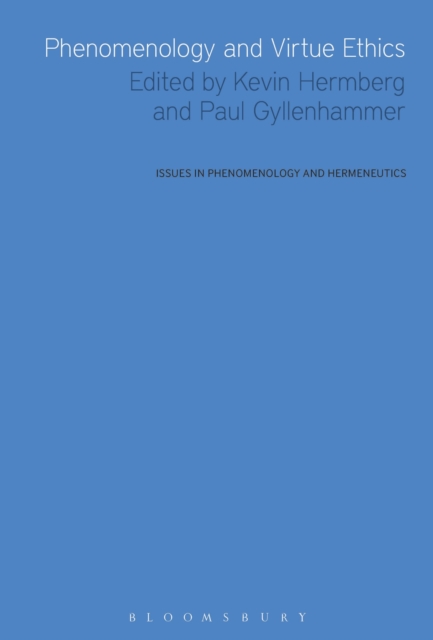 Phenomenology and Virtue Ethics
Paperback / softback
Description
The correlation between person and environment has long been a central focus of phenomenological analysis.
While phenomenology is usually understood as a descriptive discipline showing how essential features of the human encounter with things and people in the world are articulated, phenomenology is also based on ethical concerns.
Husserl himself, the founder of the movement, gave several lecture courses on ethics.
This volume focuses on one trend in ethics-virtue ethics-and its connection to phenomenology.
The essays explore how phenomenology contributes to this field of ethics and clarifies some of its central issues, such as flourishing and good character traits.
The volume initiates a conversation with virtue ethicists that is underrepresented in the current literature. Phenomenology and Virtue Ethics offers contributions from prominent phenomenologists who explore the following issues: how phenomenology is connected to the ancient Greek or Christian virtue tradition, how phenomenology and its foundational thinkers are oriented toward virtue ethics, and how phenomenology is itself a virtue discipline.
The focus on phenomenology and virtue ethics in a single volume is the first of its kind.
Information
Format:Paperback / softback
Pages:256 pages
Publisher:Bloomsbury Publishing PLC
Publication Date:23/04/2015
Category:
ISBN:9781474240260
Information
Format:Paperback / softback
Pages:256 pages
Publisher:Bloomsbury Publishing PLC
Publication Date:23/04/2015
Category:
ISBN:9781474240260