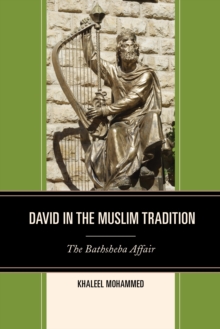 David in the Muslim Tradition : The Bathsheba Affair
Hardback
Description
In Chapter 38:21-25, the Qur'an relates a very short narrative about the biblical King David's seeking and receiving God's forgiveness.
The earliest Muslim exegetes interpreted the qur'anic verses as referring to the Hebrew Bible's story of David's adultery with Bathsheba, as related in 2 Samuel 12:1-13.
Later Muslims, however, having developed the concept of prophetic impeccability, radically reinterpreted those verses to show David as innocent of any wrongdoing since, in the Muslim tradition, he is not only a king, but a prophet as well.
David in the Muslim Tradition: The Bathsheba Affair outlines the approach of the Qur'an to shared scriptures, and provides a detailed look at the development of the exegetical tradition and the factors that influenced such exegesis.
By establishing four distinct periods of exegesis, Khaleel Mohammed examines the most famous explanations in each stratum to show the metamorphosis from blame to exculpation.
He shows that the Muslim development is not unique, but is very much in following the Jewish and Christian traditions, wherein a similar sanitization of David's image has occurred.
Information
Format: Hardback
Pages: 238 pages
Publisher: Lexington Books
Publication Date: 24/12/2014
Category: Comparative religion
ISBN: 9780739197158
Free Home Delivery
on all orders
Pick up orders
from local bookshops