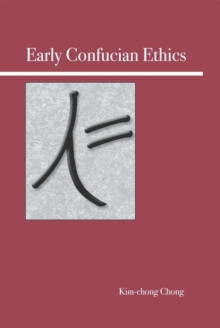 Early Confucian Ethics
Paperback / softback
Description
In this book internationally renowned scholar Kim-chong Chong offers new views of early Confucian thought by exploring and in some case debunking conventional wisdom on the subject.
He begins by showing how The Analects contradicts the notion that Confucius rarely addressed the issue of humanity.
Next, he challenges the concepts that Mencius discussed human nature only rhetorically and Xunzi merely repeated definitions.
Finally, he examines the strengths, weaknesses, differences, and similarities of Mencius's and Xunzi's theories of what it means to be human and their surprising relation to Confucius's ethical system.
Information
Format: Paperback / softback
Pages: 208 pages
Publisher: Open Court Publishing Co ,U.S.
Publication Date: 01/09/2005
Category: Ethics & moral philosophy
ISBN: 9780812695854
Also by Kim-Chong Chong