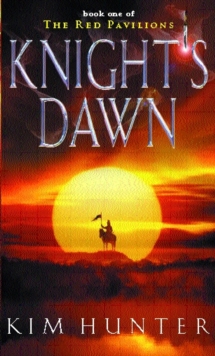 Description
A wounded soldier comes to consciousness on a hillside above a forest.
His helmet and sword are gone, but he still wears the bloodstained remnants of his armour.
The soldier looks about in astonishment - he has no idea how he got there or who he is.
He believes he has been in an almighty battle, but as to the cause or the outcome he has no idea.
Only later does he learn that the last battle in that kingdom was over a century ago ...And so begins KNIGHT'S DAWN, the first part in a major new fantasy trilogy from an exciting new voice in fantasy fiction ...Look out for more information on this and other titles at www.orbitbooks.co.uk
Information
Format: Paperback
Pages: 384 pages
Publisher: Little, Brown Book Group
Publication Date: 03/01/2002
Category: Fantasy
ISBN: 9781841490908
Free Home Delivery
on all orders
Pick up orders
from local bookshops
Reviews
Showing 1 - 1 of 1 reviews.
Review by NickF.
16/06/2015
I was skeptical when I opened this book for some reason. I think it was because I've read past reviews on other websites and none look that good. Nevertheless I decided to give it a try (since I picked the book up at a used bookstore). I don't regret giving it a chance although I wouldn't reread this book either. Once is enough for me. There's too many near death situations and last minute rescues that it gives the book a feeling that it should be a low budget made for TV (or direct to DVD) film. It has its light moments where you chuckle to yourself but the bad crap the main character goes through makes you think it's going to be one of those tragic hero characters that make you want to roll your eyes and go for another novel. If it's not one thing, it's another for Soldier (what kind of a stupid name is that?) Also, I don't know what the author was on when she was inventing some of these names....and I know authors like to get creative and think of unique strange names for their fantasy plot. But... names like HoulluoH (spelling like it is in the novel) and Wwssxxyynn (could be because she's not human) ??????? did the author just pound her hands on a keyboard and out came a name? that's something that irked me.
Also in the The Red Pavilions series