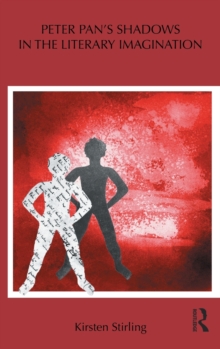 Peter Pan's Shadows in the Literary Imagination
Hardback
Description
This book is a literary analysis of J.M. Barrie's Peter Pan in all its different versions -- key rewritings, dramatisations, prequels, and sequels -- and includes a synthesis of the main critical interpretations of the text over its history.
A comprehensive and intelligent study of the Peter Pan phenomenon, this study discusses the book's complicated textual history, exploring its origins in the Harlequinade theatrical tradition and British pantomime in the nineteenth century.
Stirling investigates potential textual and extra-textual sources for Peter Pan, the critical tendency to seek sources in Barrie's own biography, and the proliferation of prequels and sequels aiming to explain, contextualize, or close off, Barrie's exploration of the imagination.
The sources considered include Dave Barry and Ridley Pearson's Starcatchers trilogy, Regis Loisel's six-part Peter Pan graphic novel in French (1990-2004), Andrew Birkin's The Lost Boys series, the films Hook (1991), Peter Pan (2003) and Finding Neverland (2004), and Geraldine McCaughrean's "official sequel" Peter Pan in Scarlet (2006), among others.
Free Home Delivery
on all orders
Pick up orders
from local bookshops
Also in the Children's Literature and Culture series | View all